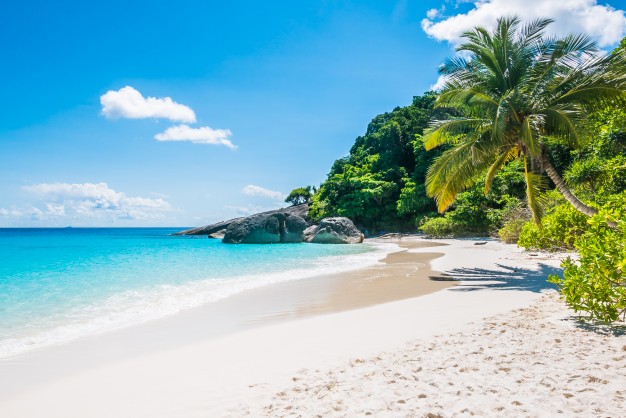 We try to keep our ecological footprint to a minimum and compensate for it by supporting sustainable projects.

Our printing machines do not emit Volatile Organic Compounds (VOCs) so they do not pollute the atmosphere, providing a safe working environment for our human team.

We work with certified sustainable, recycled, recyclable and PVC-free supports.

Our inks and other chemicals needed for production are free of Volatile Organic Compounds (VOCs) and are Green Guard certified for optimal air quality and indoor safety.

We recycle. All of our waste is recycled with the goal of becoming new products or raw materials for further use.
CERTIFICATES Printfornature
Certificate of Good Environmental Practices
Since 2008, the Graphic Industries Guild and the Center for the Technological Diffusion of Industry and Graphic Communication have been promoting this program and its accreditation, aimed at graphic industries that have the commitment to favor careful environmental management, complying with current environmental legislation and regulations and applying good environmental practices.
GREENGUARD ®
The GREENGUARD ® Environmental Institute (GEI) is an independent, third-party, non-profit organization that issues the GREENGUARD ® certificate which means that a chemical is designed for indoor use and meets strict chemical emission limits.
All inks used at Print For Nature have this certification and are free of Volatile Organic Compounds (VOCs).
FSC ®
Forest Stewardship Council (FSC ®) promotes environmentally appropriate, socially beneficial and economically viable management of the world's forests.
This organization was created in 1990 by consumer companies, timber traders and representatives of environmental and human rights organizations (NGOs) concerned about the problem of deforestation, environmental degradation and social exclusion.
Print For Nature (Producciones Gráficas Ecológicas, S L.) is managing the chain of custody certificate issued by SGS, FSC ® certified.
Our products registered as FSC ® comply with the standards established by FSC ®, with our certificate we guarantee our customers that our products come from well managed forests, responsible sources and / or recycled materials.
PEFC ®
The objective of PEFC ® is to ensure that the world's forests are managed in a responsible way and for this it counts on the collaboration of owners and companies in the forestry sector that are ensuring the sustainability of the sector.
PEFC ® Spain promotes an active management of Spanish forests that allows the development of local populations and the creation of a stable economic, productive and social fabric linked to the forest and the forestry sector.
Print For Nature (Producciones Gráficas Ecológicas, S L.) is managing the chain of custody certificate issued by SGS, PEFC ® certified.
PAPER
We only use ecological paper or recycled paper. What is the difference?
Paper is ecological when specific measures have been taken to reduce its environmental impact throughout its life cycle: sustainable use and consumption of natural resources and energy; control of emissions into the air, water and soil and proper management of industrial waste.
Paper is recycled when the raw materials used in its manufacture are recovered fibers from used paper and/or cardboard or offcuts – left over from the manufacturing process – that have not yet been used.
All the paper we use is FSC® or PEFC® certified.
HONEYCOMB CARDBOARD
Rigid panel with an interior structure of its own design, formed by very stable cells, which provides great rigidity and durability. Manufactured with 85% vegetable fibers in its composition. 100% recyclable.
Main recommended uses: Ephemeral architecture (scenography, fair stands, exhibitions) – POS (Exhibitors and displays) – Retail (Shop decoration) – Sustainable furniture (Chairs, tables, toys…)
ABIPLEX
Innovative cardboard structure made of raw materials derived from cellulose. Environmentally friendly and 100% recyclable.
Due to its versatility and low weight, it is the best option for the manufacture of all types of POS, displays, advertising totems, decorative elements for shop windows and events. Furniture.
DISPA
The sustainable alternative to PVC indoor signage. Support resulting from an ecological process composed of 100% cellulose fibers 100% recyclable. Exceptional whiteness and light weight.
ECO-FRIENDLY EASY DOT VINYL
PVC-free polypropylene with micro dots of adhesive printed with eco-friendly UV inks. This support is ideal for manual installation without the risk of producing wrinkles or bubbles in the process.
MICRO SUCTION PAD VINYL
PVC-free polypropylene, non-toxic, 100% recyclable, contains NO adhesives. Its installation by micro suction adheres it to any smooth, non-porous surface without the need for adhesives. Ideal for ephemeral campaigns.
ECOLOGICAL CUT VINYL
Vinyl for vehicle labeling, exterior or interior on any surface (concave, convex, shapes…) We can print it with ecological UV inks. 100% ecological polyurethane adhesive.
ECOLOGICAL FLOOR VINYL
Ecological vinyl laminated with PVC-free polypropylene, 100% recyclable, high traffic resistance, R9 anti-slip certification and liability insurance.
ALVEOLAR POLYPROPYLENE
The ecological alternative to PVC with greater stability, light, resistant and 100% recyclable. Printed with UV Led inks.
FOAMED POLYPROPYLENE
The alternative to Forex with the same characteristics.  High density foamed polypropylene, recyclable, high resistance, ideal for outdoors and withstand large temperature variations. Printed with ecological UV Led inks.
ECOLOGICAL METHACRYLATE
Support made of Polymethyl Methacrylate (PMMA), a recycled and recyclable plastic. The same properties as traditional methacrylate but free of Volatile Organic Compounds (VOCs).
ECOLOGICAL TARPAULINS
220 grs/m2 PVC-free, biodegradable polyester. Ideal for outdoor use. We print with UV Led inks and we can give all the finishes, seams, eyelets, covers…
ECOLOGICAL TEXTILE
PVC-free, biodegradable, 195 grs/m2 polyester fabric, printed with UV Led inks. 100% recyclable for indoor use and are optimal for light boxes or aluminum frames.
COTTON TARPAULINS
100% cotton, natural fabric with rustic appearance. 180 grs/m2 ideal for high quality indoor production printed with UV Led inks.